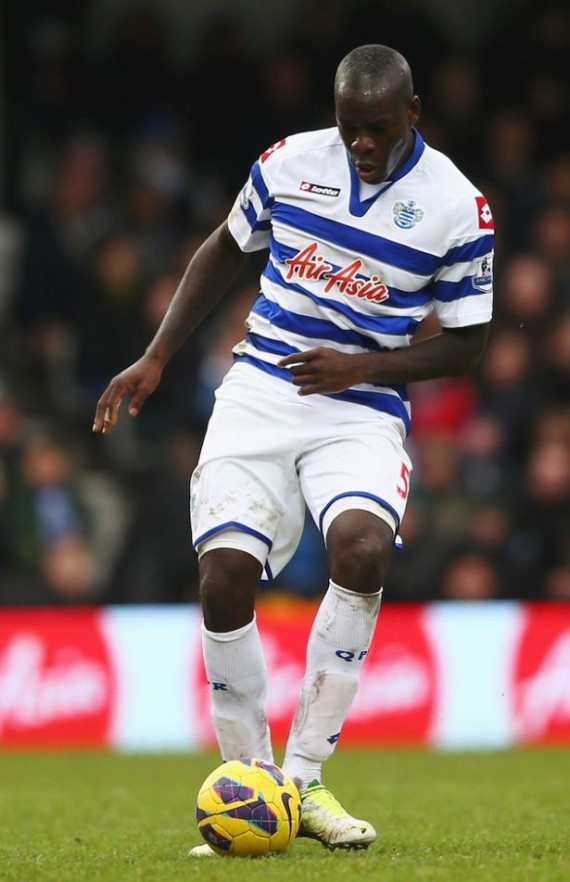 QPR fans must have thought at the beginning of the season that they would be living the dream – but it's quickly becoming a nightmare.
Throughout the summer, an influx of players who, on paper, appeared a class above what they already had, combined with an ambitious owner, appeared to be the tonic they needed after narrowly avoiding relegation last season.
In contrast, QPR have won just twice in the league this campaign – and hadn't registered a single victory until Harry Redknapp replaced Mark Hughes as manager in late November. They've been cut adrift at the bottom of the league since the early part of the season.
This begs the question: why did they decide to spend more than any other Premier League club in the January transfer window?
With UEFA set to introduce Financial Fair Play regulations in the coming months, should QPR get relegated to the Championship, they will find themselves in big, big trouble – Redknapp's former club Portsmouth's plight springs to mind.
UEFA's new regulations require all clubs to break even and stand on their own two feet. QPR owner Tony Fernandes can no longer simply pump money into the club to keep it afloat.
In other words, what will keep QPR, and indeed all other clubs, in business are merchandise revenue and, perhaps more tellingly, ticket sales.
QPR hold the lowest average attendance in the Premiership at 17,830. In fact, only themselves and Wigan fail to reach the 20,000 mark.
There are clubs in the Championship – Wolves, Leicester, Leeds and more – who hold higher average attendances than this.
Yet, Fernandes and Redknapp chose to gamble in January – knowing of UEFA's proposals – and the potential consequences on losing this game of Russian roulette could prove disastrous.
Last month, Chris Samba, Jermaine Jenas, Andros Townsend, Tal-Ben Haim and the much sought after French forward Loic Remy all appeared to strengthen the squad.
Yet, astoundingly, the poor results have continued – the most recent of which a 4-1 drubbing by Swansea, coupled with a humiliating 4-2 defeat to League One side MK Dons in the FA Cup.
Take Remy, for example – he was offered the chance to join Newcastle United, and even Tottenham last summer, but refused the move. Both of these teams, despite Newcastle's poor season, are in Europe. QPR are knocking on the door of the Championship. Unfortunately, there can only be one reason for Remy's decision: his wages.
The same can be said for the rest of the squad. Summer signings who have proved to be flops, such as Jose Bosingwa, are happy to sit in the stands with the six figure sums rolling into their bank account each week.
The problem with this kind of business model is simple – it starts a vicious circle. Players refuse to play for clubs who don't pay high wages. Clubs then pay the high wages, but then it's simply about money to the players. It's a Catch 22, with chairmen like Tony Fernandes caught between a rock and a hard place.
Shrewd investment with a solid scouting system in place – such as Newcastle's one in France – look to be the way forward, particularly as we enter a new era of clubs haing to live within their means.
Fernandes and Redknapp appear to have panicked and are now doing anything they can to justify what, in time, will prove to be a mistake.
"The club's invested, but they will get their money back on those players," stated Redknapp recently.
Let's take Chris Samba. Samba is 28 years old and has signed a four and a half year contract. By the summer, he will be 29, if QPR do indeed sell him on – and also a member of a relegated team. In fact, one could even suggest he has been relegated twice, having been with Blackburn until February last year before they plunged into the Championship.
At the end of the day, players are assets. As an asset, Samba will have depreciated tremendously in value due to age and the team he is with. Furthermore, a relegated team is in no bargaining position when it comes to getting players off their wage bill.
Tony Fernandes has been quoted as saying: "It's not always about money. QPR are the bottom club and you don't come to the bottom club for the dollar sign. "
Then, why do you go to a team that's only won twice all season? It's hardly to win more games. And in the case of Remy, Samba et al, it's not to play at a higher level either.
Ultimately, nobody wants to see a football club go the way of Portsmouth. However, QPR are treading a very fine line between speculating to accumulate and downright financial carelessness.
Fernandes and Redknapp have gambled. For the sake of QPR, hopefully they have a trick up their sleeve.
Josh Prenderville