Ireland, England, and France are all in the running for the 2020 Six Nations title later today.
But what do they have to do (and what do the others have to fail to do?) for each side to be victorious and who has the best chance to come out on top?
Ireland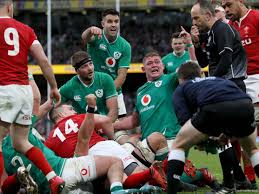 Ireland lead the Six Nations standings heading into the final round of games and face France in Paris
They are a point ahead of both England and France.
They must beat France to win the tournament and they can either finish the game with a better points difference than England overall or score four or more tries to clinch a bonus-point win to put all doubt behind them.
France's defence has been subpar since the first half of their round one victory over England and, having conceded 20+ points to sides Ireland have beaten, may find it tough to keep the all-important +1 away from Andy Farrell's side.
England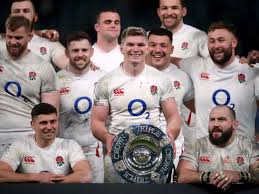 England won the Triple Crown back in March and sit a point behind Ireland heading into their Rome match-up with Italy.
They need to score loads to equal Ireland's 23-point advantage on points-difference.
Luckily for England, they play a side that they have never lost to and recent history suggests that the side will have no trouble scoring against the Italians.
England will be crowned champions if Ireland fails to earn a bonus-point victory and England overtake their points difference tally with a bonus-point win of their own.
This is achievable given the fact that many of Ireland and France's recent games have seen the sides fail to score a bonus point.
France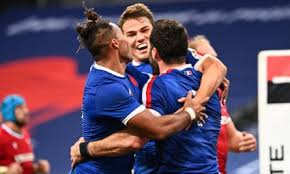 Fabien Galthié is currently working hard to give French rugby the renaissance it needs, and his side has shown promise this year.
They sit third in the table, level on points with England but two points behind on points difference.
They can win the competition if they beat Ireland tonight, who they have lost to in six of their last seven meetings.
They will have to beat the number four ranked team in the world with a convincing bonus-point win and finish the game on a higher point differential than England if the World Cup finalists win. Not an easy task.
Conclusion
England has the best chance to come out of this with the title.
Eddie Jones' men look set to romp Italy and fire themselves ahead in the table with a one-sided win.
Ireland may find France too tough to break down and, with some sloppiness in ball handling against Italy, may not be able to take their opportunities against a tougher side.
A win is possible but a bonus-point, even with France's recent games in mind, could be a bridge too far.
As for France, the mountain they must climb is far too steep to conquer.
Ireland's defence has proven itself to be strong when in-form under Andy Farrell and, with a Six Nations title on the line, may put the thought of a bonus-point win beyond the French.
Regardless of one's thoughts of today's games, a nation can hope that some joy will come out of 2020.