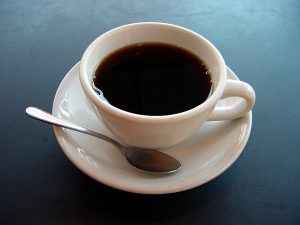 We here at An Focal are thrilled to be back on campus. For some of us, we've not been back since that Dark Day in March 2020. For some, before that because we'll have been on placement.
Some of us like so many other students, have never been on campus! So here is your comprehensive guide to finding the best grub and joe on or just off of campus!
There are so many to choose from, it's ridiculous, so we've narrowed it down to our top 5!
Plaza Cafe
This little gem is located in Gluckman's library. Well, it's in the building but it's accessible without your ID so if you arrive before your booked slot or if a friend or family member drops by for lunch, it's ideal.
It's the perfect spot to grab any food at random times of the day. Want a can of monster to help you finish an essay? Need a coffee fix- grab a mocha full of chocolatey goodness. Want a roll and chips for breakfast? No problem. Soup at any time? Oh my goodness the soup!
And then there's the Pink Ladies! You could be having the crappiest of days, on the brink of insanity, and they make you feel like the most loved person in the world. Whatever they are getting paid it needs to be doubled!
The Stables
An absolute staple (pun-intended) on campus. It's not just about the sesh and the drink. Pop in for a hot chicken roll after a long ole day and then that can turn into being out which could turn into out out! Some of the best nights out you have will be in the Stables!
Eden
This is where you go when you don't know exactly what you want and want to be able to wander around and grab a bit of everything. It's also the healthiest option on campus, full of noodle dishes and an expansive salad station.
Lana's
This restaurant is fairly close to campus, right by the Hurlers, so it's all the closer if you cut through Elm Park. Many a UL romance and night out has started right here, over a Pad Thai and and after a scrap with the ice cream machine.
Red Raisin
Although the restaurants in Red Raisin are temporarily closed at the moment, we couldn't leave them off this list.  You can get a wrap or salad from chopped, a whopping hot footlong from Subway or chill with a Starbucks. Ah the days when you could sit on those long couches with a chai tea latte, pouring over your latest novel on the syllabus.
It's the unofficial canteen of the campus and we love it. It's so central and full of life, but not too overwhelming. The main building is an absolute maze and can make any of us crazy. A pro tip we've used is – can you smell the Subway? Follow the smell and you'll find Red Raisin.