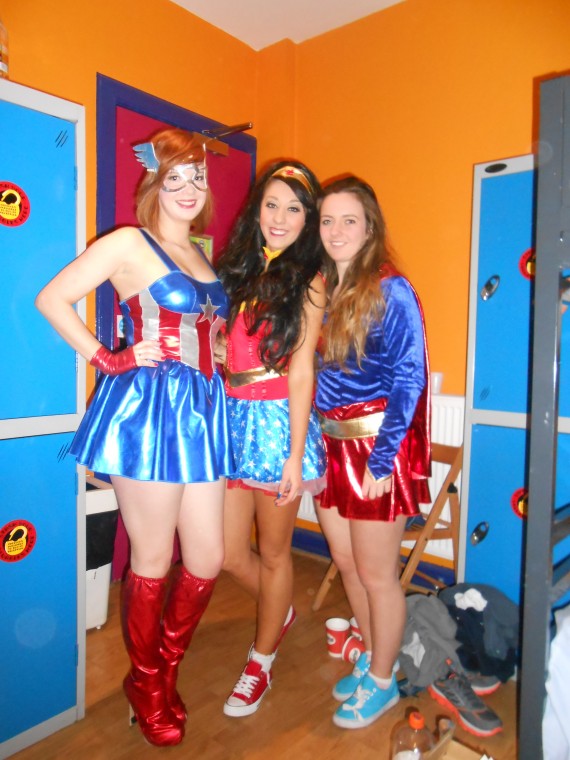 IT'S that time of year again where we welcome new arrivals into our wonderful club! After the success of the recruitment drive we cannot wait to meet all our enthusiastic wolves. If you missed us, no worries! You're welcome to pop down to one of our training sessions to have a look and see if you likewhat we do. We bring laptops to training sessions with us so we can sign up newbie's, any week, any semester. Looking forward to meeting you guys!!
The UL Trampoline and Gymnastics Club have just had an amazing weekend at the Scottish Student Trampoline Open 2014 held in Edinburgh. We held our own against the other Scottish and Irish clubs coming home with a silver for intervanced men (Brian Finnerty), bronze for novice ladies DMT (Amy Browne), bronze for intermediate mens DMT (Cillian McMullen), gold for novice two-trick (Gayle Finn), gold for advanced two-trick (Sean McNamara) and a second in Jedi two-trick (Cillian McMullen). The three days we spent in Scotland was jam packed with fun and bounces! On Friday wetook advantage of our free time exploring the streets of edinburgh checking out the shops and the beautiful sites. Friday night was a fancy dress themed night in one of Edinburgh's best nightclubs withthe theme being 'supertramps.' Supermen and women and superheroes of all kinds were to be seen.
Saturday was the main competition event running all day long. Followed by another night out in another fantastic Edinburgh nightclub. Sunday marked the end of the event with competitors for synchro, DMT and two-trick showing off their skills. We were sad to return on Sunday night but we leave with fond memories of the competition this year. Looking forward to SSTO 2015 already! Our training sessions return to normal this week. We welcome all our new members to training this week. Tuesday 7:00-10:00 and Thursdays 7:00-8:30pm in the PESS sports hall. Don't forget to check out our Facebook page 'UL Trampoline Club' for all our latest updates.