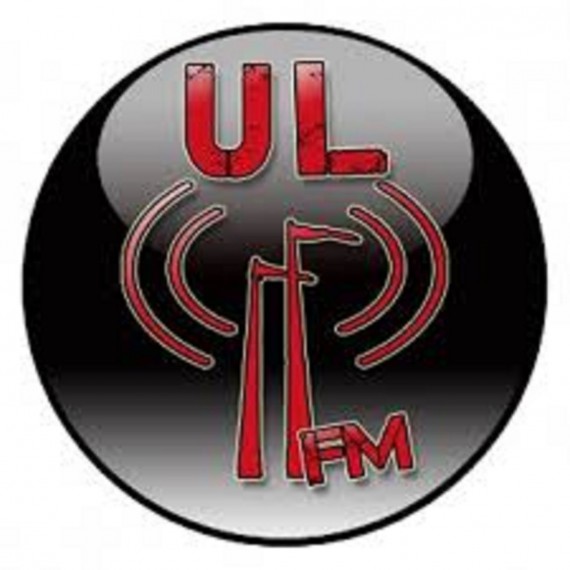 By Lyndsey Hall
For the last three years, ULFM has taken on the challenge of a 24 hour broadcast in aid of Charity Week, and this year was no different. Once again our dedicated team decided to embark on a non-stop extravaganza full of live music, guest speakers, interviews and prizes. Unfortunately, due to unforeseen circumstances our broadcast had to be cut short around 2am, but we are still so proud of everything we achieved in our 14 straight hours of live broadcasting. Our 'man behind the scenes' William kicked things off at 12pm on the Thursday of Charity Week, with a variety of guest presenters joining him over the following hours.
Meanwhile, our volunteers were roving the campus armed with a donation bucket, a bag full of a wide array of prizes and a portable microphone. In exchange for donations, they were recording messages and shout outs to be played on air, and giving contributors the chance to have a go at our lucky dip bag, in which they could win prizes ranging from sweets, to toy cars, to vouchers for a variety of businesses around campus. We are delighted to say that the students of UL came through, demonstrating their generosity even at the tail end of Charity Week, and we want to thank all those who donated and congratulate all of our prize winners. We also want to say a huge thank you to our generous sponsors who provided us with amazing prizes to give away, including The Stables, The Scholars, The Paddocks, Johnny Barbers and Pizza Co.
Back in studio, William conducted interviews with representatives of two of the charities benefitted by Charity Week, Blood Bikes and Corbett Suicide Prevention Patrol, finding out more about what they do and where exactly the money raised by Charity Week will go.
As well as this, we were delighted to have a host of musical guests join us throughout the afternoon and evening for interviews and live sessions. Credit for discovering our first live act, Lorcan O'Connell, goes to our Station Manager Andy, who stumbled across Lorcan playing in the common room, and asked him to join us in studio. We are very glad he agreed, as we believe he's definitely one to look out for around UL. He gave us lovely renditions of 'Holes' by Passenger and 'Banana Pancakes' by Jack Johnson, while also chatting Charity Week fun. Our next act was friend of the station Fionn Phelan of Indie Rock and Roll band The Dynamics. He travelled alone, as the rest of the band were otherwise engaged, but his solo set was absolutely brilliant as he played two of his original songs for us live in studio.
Later, ULFM acted as the unofficial pre-party station for DIE goers, as we were joined by two acts set to play the event. By all accounts, both our guest acts were brilliant that night, and we are not surprised considering the stellar performances they gave for us in studio. First up was Nice Tiger, who joined myself and Stacy in studio for a chat and a live session. These guys are a local Indie Funk band who have built up a large following around Limerick, as well as supporting the likes of FRED, The Kanyu Tree and The Rubberbandits. They were kind enough to give us an exclusive preview of some of the material from their upcoming EP, as well as an insight into their set list that night. Keeping it going straight after Nice Tiger, our resident hip-hop gurus Ewerton and Josué took over to chat to alternative hip-hop artist Young Phantom, who hosted DIE's Sub-Social room that night.  Young Phantom brought along frequent collaborator Sarah-Beth for a wonderful live version of one of his latest tracks, as well as an explosive freestyle session and a cracking interview that is definitely worth a listen.
Our entire broadcast, including all of our interviews, are all up on the ULFM MixCloud for you to enjoy over and over again, and videos of the live performances will be on YouTube in the coming days.
Despite the fact that our broadcast ended prematurely, we are very proud of the content we delivered in the hours we were on air, and most of all are delighted to have raised over €100 for four very deserving charities.