by Ciara Mannion
Most of the time we forget about all the types of clothes that we have, like the clothes we always said we were going to wear in the future but never did, the clothes we kept because we wore them in one photo on Instagram, or because of some other reason, we can't remember anymore!
If you are struggling to know what to do with these hidden gems, the best way to overcome the uncertainty is the go through them and decide what old clothes you would like to wear.
Here are are a few tips to help you if you are still unsure.
Mend them
The next time your favourite t-shirt or pair of jeans gets ripped or stained, don't worry. Mending old clothes is a great way to make use of what you have without harming the environment. Mending is an easy process of sewing or fixing something that may be torn. If you have some jeans that could use a minor repair, sew up the hole and they will be almost good as new. Sewing feels like a relaxing hobby but once you get into it, you'll be bursting with creativity.
Have you ever stitched a floral patch on a t-shirt or added embroidery designs to a handkerchief? Talk about satisfying! It feels great to mend clothes, especially when there is so much to do with sewing.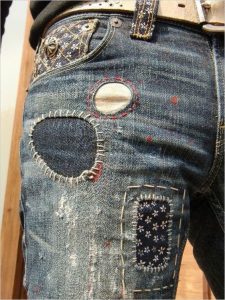 Donate them
To avoid throwing away clothes or having them stacked in the house, donate them to support local charities. We all have unwanted clothes that we haven't worn in years, so give them another chance and allow them to have a new home. Sometimes the clothes you don't love anymore could be another's favourite outfit. Once you have decided what to donate, make sure your items are for good use before you drop them off.
Clothes should always, with no exemptions, be clean when you donate them. Set-in stains can be acceptable if it's recycled clothes but unwashed clothes donations are not. Do this out of respect for the people who will handle your clothes.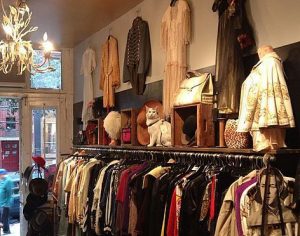 Sell them
Nowadays selling clothes is easier than ever thanks to the uprise of social media. Whether you're a thrifty talent or a fashion newbie, you can start making cash instantly with websites such as Depop, Vinted and eBay. Making your first sale never felt so simple as the process of uploading your stuff onto the web is now super quick and effective. You can sell pretty much anything that's in your wardrobe online, but vintage stuff tends to be the most popular.
It's probably one of the best ways to clear your crammed wardrobe, get rid of out of date fashion trends and make some extra money while you're at it.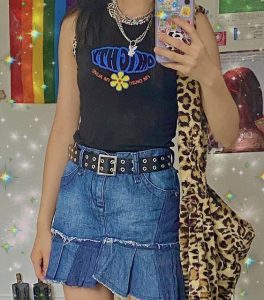 Reuse them
The beauty of reusing old clothes is that you have endless options. Minor damage is no reason to part with clothes. You can easily hang them at the front of your wardrobe and make it your mission to knock wear out of them while around the house. If the piece is a timeless fashion staple, put it in storage and give it some time off. By reusing garments, you'll never let good clothes go to waste again.
You can always upgrade your clothes into things you will adore even more than you previously did. Upcycling is a great way to help you reuse old clothes and give them that extra love they deserve.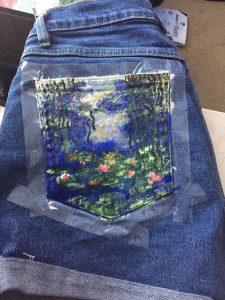 Swap them
Swapping clothes is an easy way to extend the use of your unwanted clothes as well as kickstarting your sustainability journey. By swapping clothes with a best friend, cousin or neighbour, you are reducing the overall demand for brand new clothes amongst your inner circle. No, seriously! According to research carried out by FarFetch, 65% of secondhand clothes purchases in the Uk and the US prevented the purchase of something new. This means that swapping clothes can help prevent overall clothing consumption.
I guess swapping really is the new shopping!