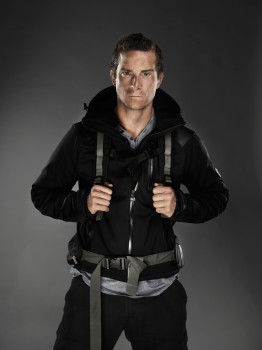 Aubrey O'Connell
NEGATIVE temperatures, torrential downpours, the terrain is covered in broken glass and I've forgotten my ID. I'm Bear Grylls, it's March 17, and I'm lost on O'Connell Street.
While this probably wasn't the pitch made by the Discovery Channel for his next show, the ex SAS man has still refused to cooperate on further episodes of his hit 'Man vs. Wild' show.  However, he has vowed that there's a "next set of adventures" to come. But really, after you've done Ireland, what is there left to do?
The Born Survivor infamously visited the West of Ireland, noting it as an "unforgiving place", drawing little more than sniggers from his Irish viewers. Being thrown off a boat a kilometre from shore, he proceeded to take the most scenic (and difficult) route possible when trying to reach civilisation. English viewers surely enjoyed pointing out to their television sets that he's on the wrong island if he's looking for civilisation.
In fact the Irish countryside was so forgiving he had to scale a cliff then jump back into the water and repeat just to create the illusion of a challenge. Once on dry land he encountered treacherous wildlife like bushes and a dead seal. If he'd actually walked towards the road he'd have found about seven pubs! C'mon Bear, have you not been to Kilkee?
Okay, so his Irish adventures weren't exactly perilous. Indeed, I'd put money on any of you getting from the shore to a road without needing to disembowel a sheep, eat its raw heart, then float across a lake with all your clothes stuffed inside its carcass. For no amount of craic would that be worth it!
But the man does know how to survive.  Look around you now and let the first person you see be the alternative to Mr Grylls in a life or death situation. Who would you pick? (I'm hoping it isn't like a better survivalist or that guy from the Old Spice ad). Bet he doesn't look so stupid now!
On that note, we'll bid a fond farewell to Bear Grylls. Thank you for taking deadly stings to the face, hiding inside animal carcasses and teaching us that drinking your own urine isn't just for when the offy is closed. You'll live on in UL memes.