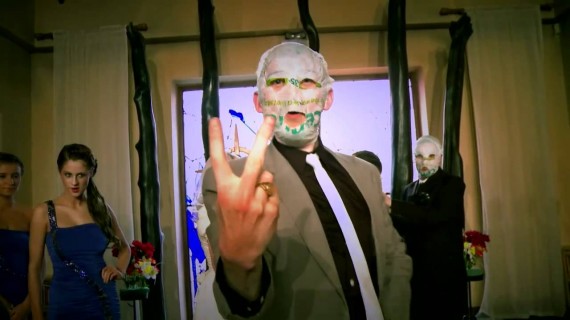 By Cian Dalton
It was in 2011 when the nation, and some parts of the world, became aware of Limerick's very own Rubberbandits. Consisting of Blindboy Boatclub and Mr. Chrome (Dave Chambers and Bob McGlynn), the comedy and satirist duo formed years before, selling CDs that they had made of themselves pranking local businessmen and schoolteachers to their friends. Some skits, such as the hilarious prank phone call to A.I.B. on Henry Street in Limerick city, feature on their album, "Serious About Men", released in 2011.
While Horse Outside garnered a nation's love for the comedians, it also brought some unwelcome attention, according to an interview with The Guardian's Brian Logan in 2013. The pair described themselves as being seen as "the voice of the poor" as Ireland were attempting to seal an austerity agreement with Germany at the time. All they were doing was singing about a horse, not basing a struggling nation on a horse.
Despite that minor attempt at belittling them, the Bandits have risen to new heights over the years with the aforementioned song nearly reaching the Christmas number one in Ireland in 2011, as well as the album doing well in the charts, satirising drug use and violence in the country and featuring an interesting song about shifting Ice Cube.
The band is still prominent around Ireland and England, touring both countries in previous years. They also use their brilliant Facebook page to post humorous statuses but also to promote and support social and political issues in Ireland, such as the Yes vote and homelessness around the country.
They are busy men and recently made waves in Japan at a Group Show in the Space Theatre in Tokyo that aimed to 'showcase a contemporary Ireland beyond cliché and stereotype', that also featured the satirical website Waterford Whisperer's News.
It is clear to see that these lads will be around for a very long time, and thank God for that.