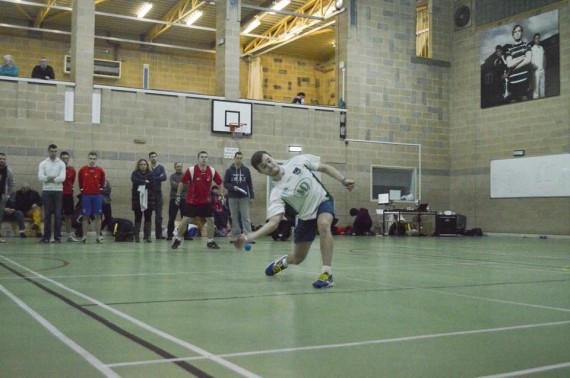 At the end of March, UL Handball Club will cross into uncharted waters as they prepare to compete in the Open d'Italia 2015 taking place in Nizza Monferrato, Italy. UL is currently at the forefront of negotiations with a number of handball clubs throughout Europe to create a 'Champions League' style pan-European tournament. This European Tour will comprise of events in Spain, France, Netherlands, Belgium, England and Italy. UL will act as the Irish representative.
Handball is unique among other GAA sports in that it was developed autonomously in many countries, unlike football or hurling clubs, which are generally set up by Irish expatriates. However, every country where the game is played has its own specific regional elements. The UK has Eaton Fives, Spain has Pelota, and the Netherlands has Kaatsen. In Italy, the game of Pallapugno is the country's first recorded organised sport. The name comes from an ancient Italian dialect, which roughly translates to "the game with the elastic ball".
In more recent years, there has been a move to standardisation of the game's rules, court, and ball. The establishment of a European Tour will be the most significant move towards creating a truly global game. All countries have embraced One Wall, a simplified version of the game that retains the core skills from all of the different variations.
UL are sending a thirteen man team, competing across all divisions. One of Ireland's best up-and-coming players, Paudi Quish, will lead the charge as he looks to follow-up his impressive win at the UK Open last month. To mark this historic partnership, UL Handball Club will play a federations cup match against the local club, Sporting Club Nizza 1954, where UL's A-team will compete for the Pignacento Euro Cup, while the B-team battle it out for the Pignacento Challenge Cup.
By Kevin Mulligan