By Charlotte Ryan & Cormac Rowe – ULKC Public Relations Officer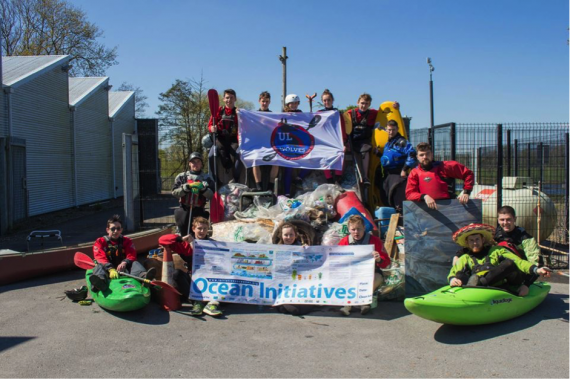 On the 18th of April 2015, the University of Limerick Kayak Club took part in a river clean up on the section of the Shannon that flows through UL's campus. Members of the club took to the water to collect the rubbish and debris that littered the rivers banks and islands.
Weather conditions were ideal for the event as the water was calm and the sun was blazing. Due to human pollution and the winter storms there was no shortage of rubbish to be gathered up. All members who took part were excited for a day of paddling, fun and making a real difference to UL's environment.
The University of Limerick has recently been placed 11th out of 360 universities as being one of the greenest campuses in the world. This ranking is in relation to environmentally friendly University management and maintenance as stated by the Green Metric Ranking of World Universities. The river clean-up has now become an annual event for the kayak club and is a great way for the club to give back to the environment that they get so much use out of.
With tremendous support from the UL Green Committee the day went smoothly and was a great success. Many bags were filled on the day with rubbish from the river. As well as these, some more unexpected items such as a traffic cone and oil drums were pulled from out of the Shannon. The river and areas around UL are now looking a lot cleaner due to the immense effort that was put in by everyone who volunteered on the day.