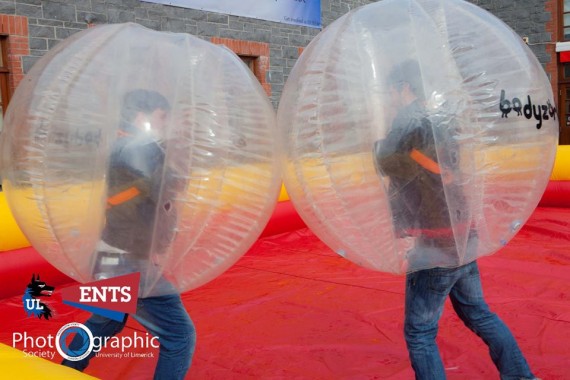 The week officially began on Sunday, and the first day of Charity Week was a blur for me. Being from Laois where there are only buses every couple of hours (which are never on time), I managed to arrive in U.L. at 8:30pm. The County Colours event in the stables began at 9:30pm. Of course, I had left all of my make-up in Limerick. Typical.
After getting ready in less than half an hour and throwing on a very old Laois jersey, I made my way to The Stables with my friends. The place was packed with students wearing their various home-county colours. I was amused that there were a few people there in Laois jerseys that I actually DIDN'T know. (Laois is one of those small counties where everyone knows one another). After an hour or so of socialising and cheering every time the DJ said, "cheer if you're from Laois!", we decided to head into town.
On Sunday night, Angel Lane was the place to be. The three floors of the night club were jam-packed with excited students, many of which still proudly sporting their county colours, myself included. It was a great start to the week.
Monday was possibly my favourite day of the week, full of Mayo Monday madness. I had never seen The Stables so packed – not even during Orientation week. The place was packed with students ready to start the week ahead, and a few people with brightly coloured hair from the Shave or Dye event which also took place that day. After a day of watching people make a fool of themselves on stage with the rest of my fellow journalists, and spending the night in Angel Lane together, I found myself wishing that every week could be Charity Week.
Angel Lane was once again hit by us journalists on Tuesday night. At this point, I was very tired and my feet were burning from my third night in a row wearing high heels. (It was worth it, by the way.)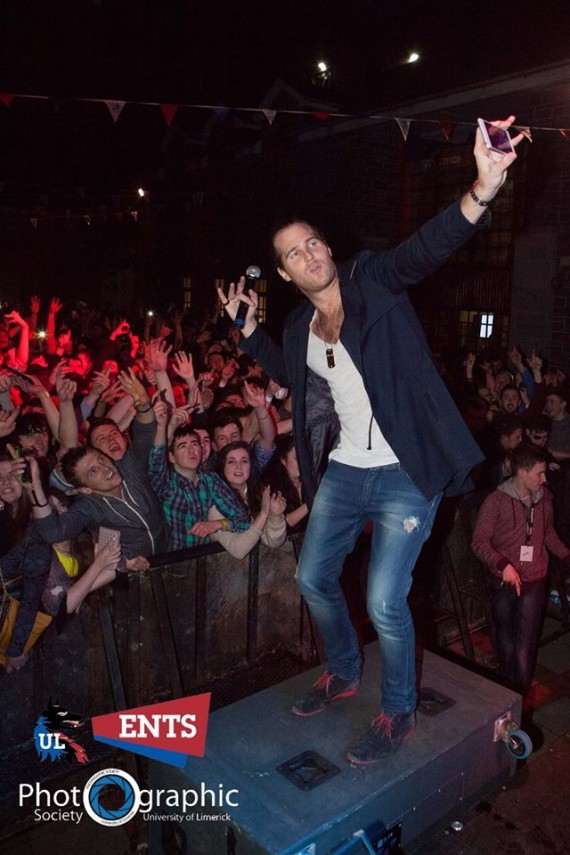 Wednesday was the day we had all been waiting for. The Basshunter concert took place in the Courtyard that night. My housemates and I left Kilmurry Village around 8pm, and didn't get home until the early hours of the morning. I managed to get quite near the front for Basshunter and that was… intense. Full of students pushing and shoving and screaming along to the songs that we all secretly adored back in first year of secondary school. It was probably the most nostalgic concert I have ever been too, and one of the craziest. After a short bus journey into the city, we arrived at the Basshunter after party in Crush 87. The buzz of students who continued to belt out the words to "Now You're Gone" at the top of their voices was magnificent.
Thursday, being the last night of the week, we decided that we would finish with a bang. The plan was to book a taxi early so that we could go to Crush or Angel Lane, but my house mate reassured us that this wasn't necessary because he "knew a guy." We didn't end up getting a taxi that night – big surprise. We had fun in the house instead and ordered pizza, so at least the night wasn't a complete fail.
By Friday, I had completely retracted my earlier statement of wishing that every week could be Charity Week. My bank account wouldn't be able for it, once a year is enough! However, aside from all the events and partying, there is also a serious side to Charity Week. This year was in aid of Console, Novas Initiative, Rape Crisis Midwest, and the Share A Dream Foundation. Thousands of euros are raised for charity every year during Charity Week, and that is the purpose of all of the events and daytime entertainment that the SU kindly organise for us. I can safely say that my first ever experience of Charity Week was absolutely brilliant and I am already looking forward to next year.
By Elaine Holmes
*All photos courtesy of ULSU ENTS and UL Photographic Society